J04-017
Power Settings(W): 25W
Package included: Humidifier x 1, English manual x 1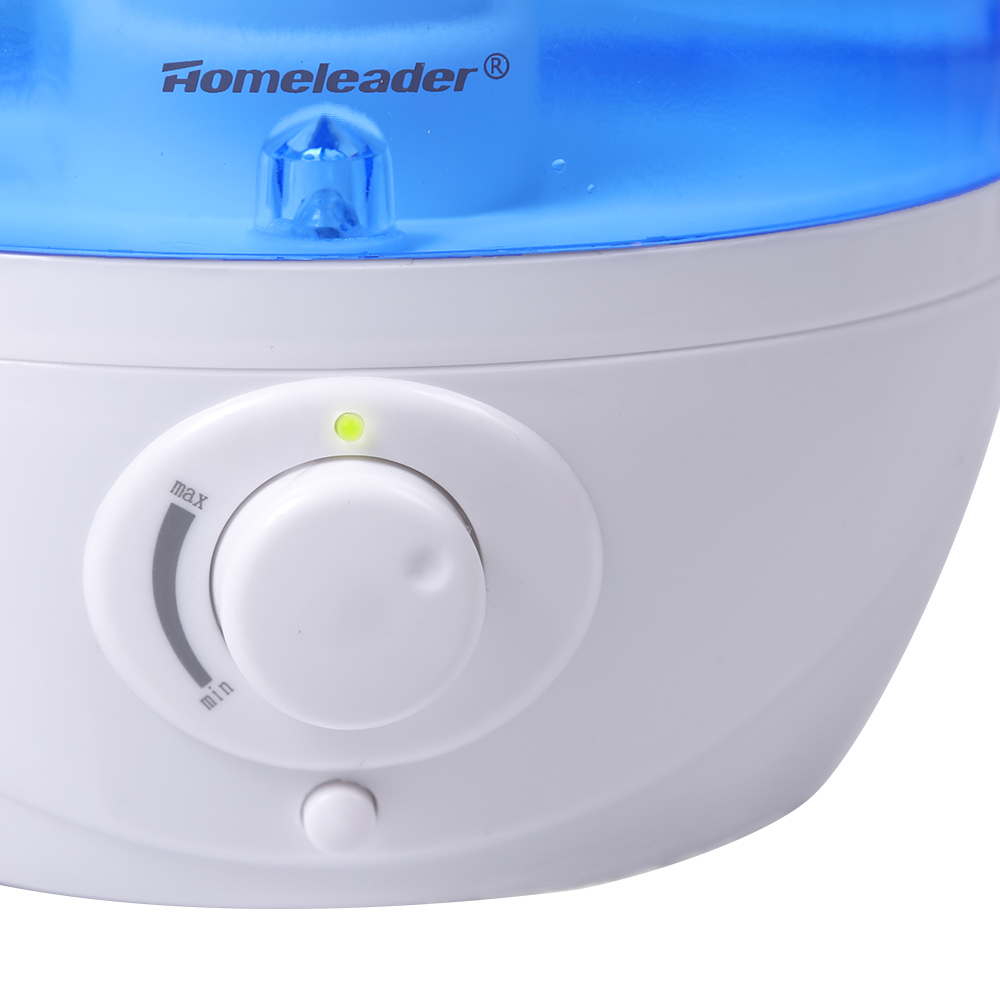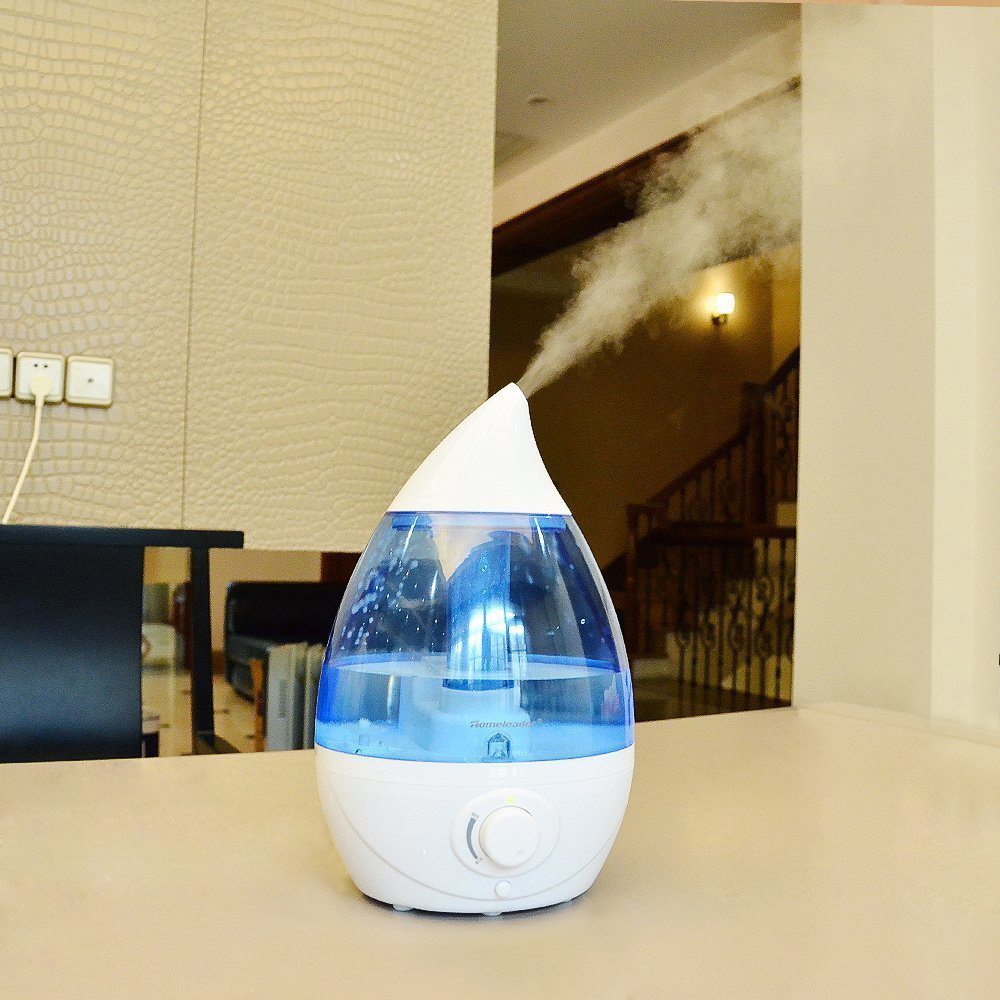 CREAT HEALTHY LIVING CONDITIONS: Homeleader air humidifier moisturizes the air with ultrasonic cool mist technology to relieve stress and create comfortable atmosphere. It also helps you breathe better when your are sleeping with air conditioner on which also improves the quality of sleep. It gives out cool and smooth mist which can soften and moisten dry and chapped skin in winter.

NOISE-FREE TECHNOLOGY AND 100% SAFETY: With adopted ultrasonic technology, homeleader air humidifier is extremely quiet - less than 30dB. The humidifier has inside low water protection in case of lack of water.

LARGE CAPACITY AND GREAT MIST OUTPUT: This drop shape air humidifier can hold up to 1.6L of water and produce up to 300ml of moisture per hour. It can run up to 11 hours of continuous output. Automatic power-off function starts when water has been used up which ensures safety.

SIMPLE METHOD OF OPERATION: Conveniently adjust the amount of mist flow by turning the dial knob and then set your desired humidity level. Air humidifier also comes with 4-color LED night lights.