K12-017
Voltage: 120V/Product Dimension: 24.4 x 7.3 x 9.1 inches
Attachments: Unit Base x 1 ; Jug x 1 ; Tamper x1; Instruction Manual x 1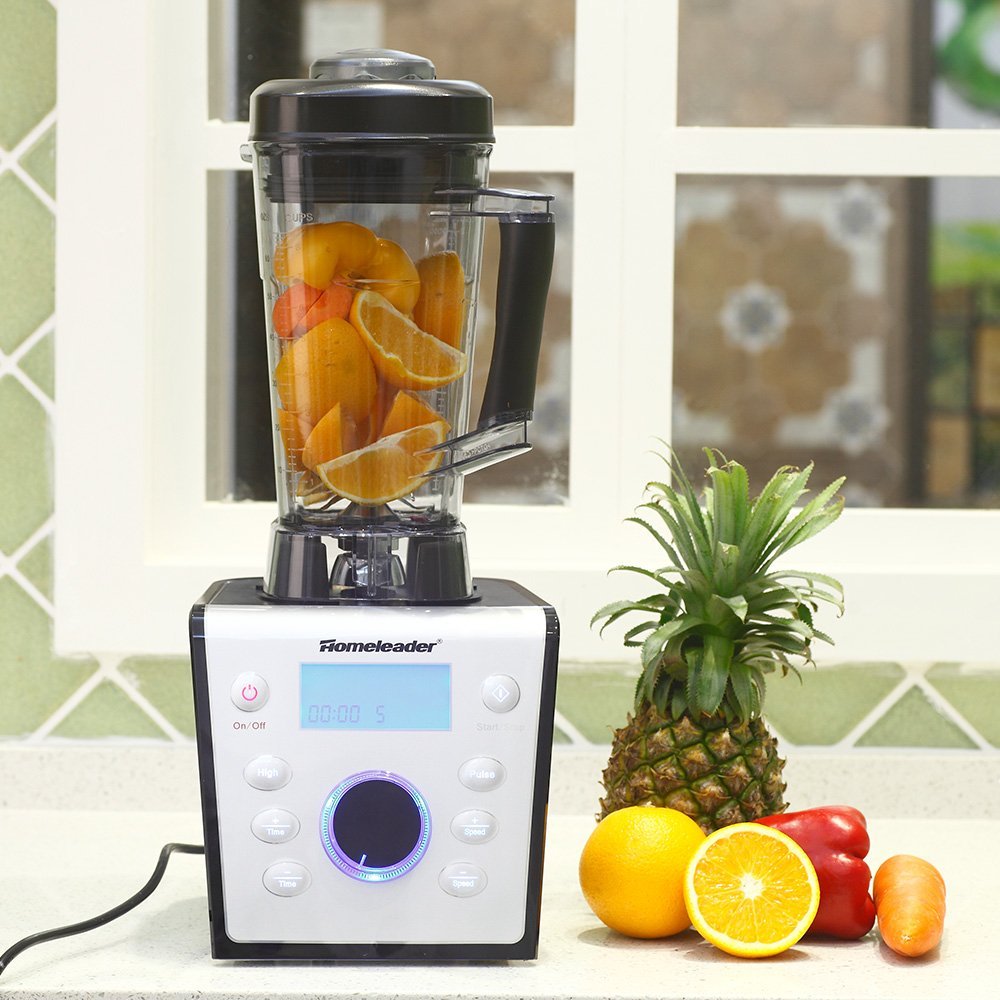 Homeleader Power Blender
70Oz ,1500W
HIGH POWER:

1500 watts, professional blenders perform perfectly and quickly. It only takes several seconds to blender the smoothies and you can enjoy the drinks immediately.

EASY TO OPERATE:

Digital LCD touch display and super sharp serrated blades maximize efficiency and smoothness.

MULTITASK CAPABILITIES:

2L BPA- free pitcher and stainless steel blades make smoothies, pasta sauces, or juice, etc. so quickly that the work is done just in seconds. 70 oz capacity available for more than 5 persons' demands, easy-cleaning and easily detachable.

BEYOND BLENDER:

Enjoy chunk-free smoothies and shakes, grind coffee beans, puree fresh vegetable soup, shred and grate cheese for pizza, tacos, salads and so on.

RELIABLE AND FRIENDLY CUSTOMER SERVICE:

Always ready to respond within a 24 hour time frame. 30-day money back guarantee, 12 month replacement warranty and lifetime support guarantee.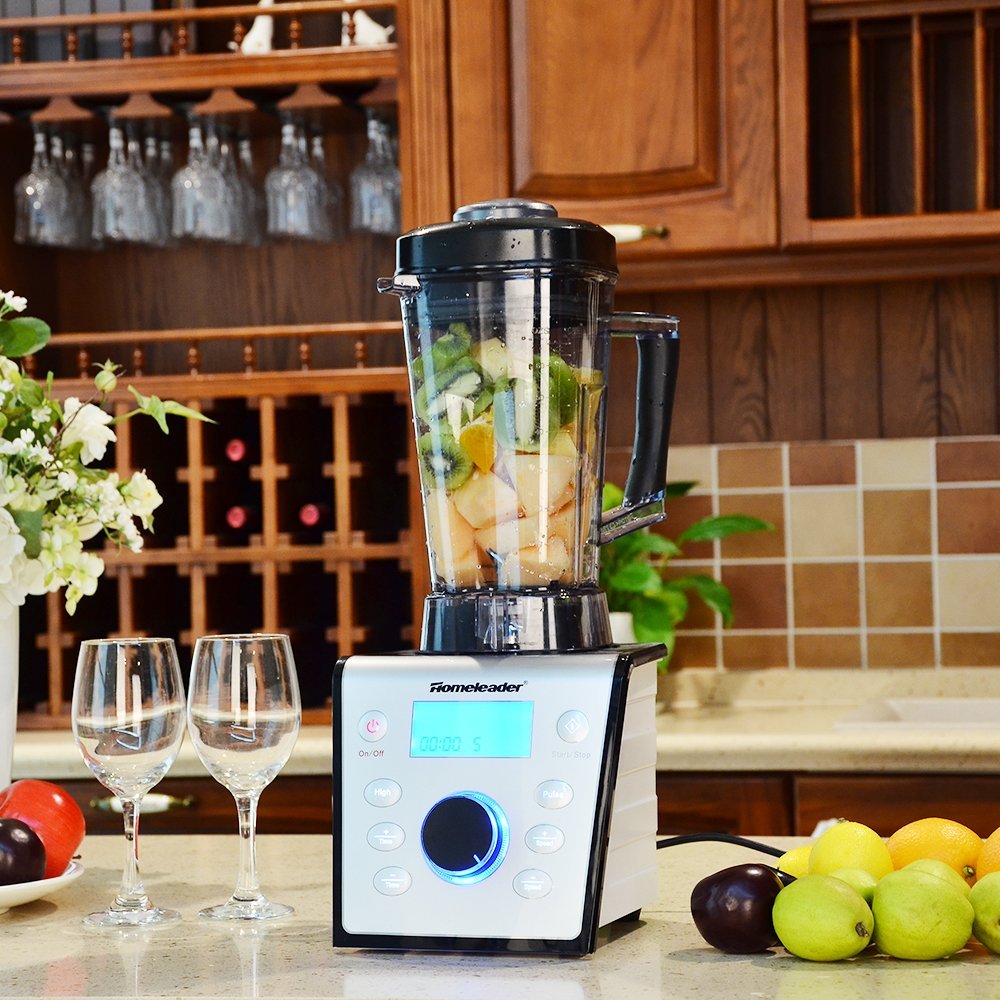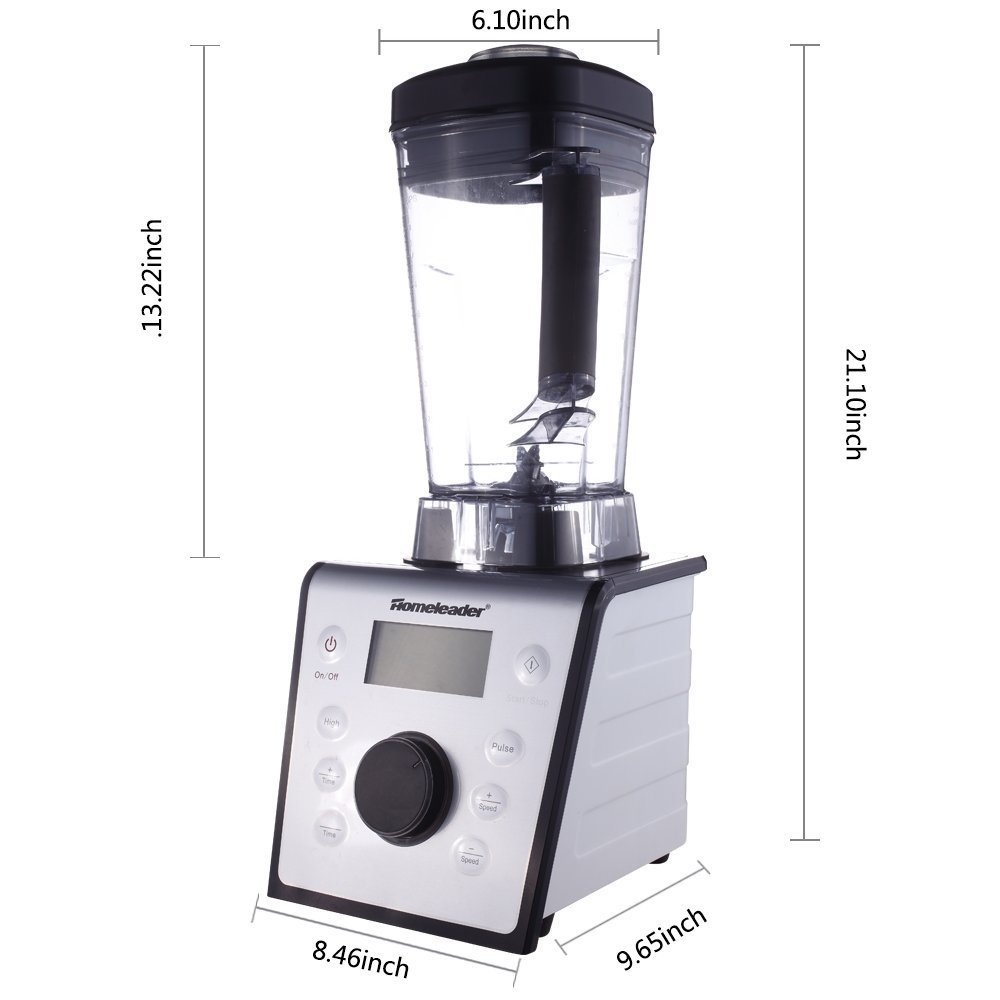 Deliver information:This product stock in USA,and shipped by UPS or FBA in 5 days.